The Forum for Building Capacity & Networks for Students, Young Professionals & Start-up Entrepreneurs in
Africa's Food Industry
DATE:

AUGUST

 

10-11, 2023
VENUE: TO BE ANNOUNCED
TIMINGS: 09.00 – 18.00 HOURS
CHARGES: WILL BE ADVISED IN DUE COURSE
Welcome to Africa's food industry young people's empowerment Summit
The AFMASS Youth Summit is the pan-African conference and expo focused on providing the platform for students in tertiary institutions, young professionals in the industry and start-up entrepreneurs in the food and agriculture value chain to discover new opportunities and networks that are vital for their personal and business growth.
The Summit has an overarching objective of building the knowledge, capacity and networks of young people in Africa's food and agriculture value chain.
The conference sessions comprise of keynote speeches, presentations and panel discussions from subject matter experts, covering some of the key topical issues that are vital for young people in Africa's food and agriculture sector.
Apart from the Summit, a parallel Expo Hall will showcase a number of products and services from recent projects by the students and from leading food companies and suppliers of new technologies to the Summit attendees, thereby enabling young people a further platform to discover the people, trends and opportunities in the industry.
The AFMASS Youth Summit is organised and curated by FW Africa, the publishers of leading African trade magazines and organiser of events for the food and life sciences industry in Africa.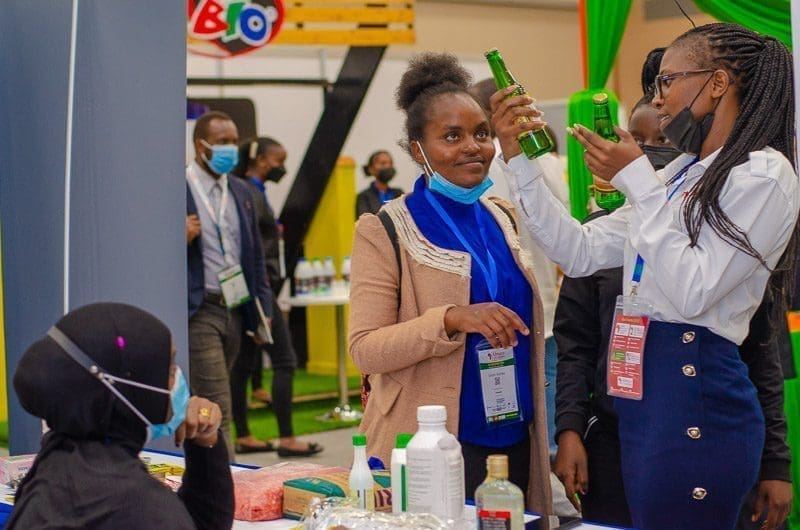 The conference sessions at the AFMASS Youth Summit are focused on the following key topical issues:
PERSONAL BRANDING & GROWTH
Discover the key soft skills and essentials that will shape your personal and career growth in the industry, academia and entrepreneurship
ENTREPRENEURSHIP
Hear from inspirational leading food industry leaders and learn the ropes of investing and managing food businesses across Africa
CAREER OPPORTUNITIES
Learn the career and business opportunities available for you and how you can tap into new growth sectors.
SUSTAINABILITY & COMMUNITY IMPACT
Discover the opportunities to make your contribution towards a better, cleaner and more empowered community
The program consists of high-level conference sessions and abundant opportunities to meet and network with peers, industry leaders, government agencies, NGOs and more . . .